Goodness me it was may 2011 when we had our last trip to
Embsay Mill, Nr Skipton
, the shop as always was wonderfully supplied with some very wantable fabrics. If you can't find what you want there you probably cant find it anywhere. They cover almost every crafty hobby you might want to try, with gorgeous yarns, quilting fabrics, even paper crafts (though that was one dept we didn't visit). And of course they also have a nice section for light lunches and a good cup of tea. A
frequent supply
good cup of tea is of course essential when out with Caroline, and poor girl was suffering terribly with a cold so even more in need!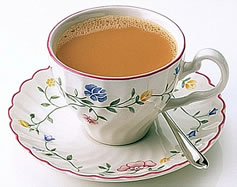 That's what happens when you are a media star/celebrity, and Caroline is certainly fast becoming a celebrity! Since she had been filming with ITV no less on the vexed question of the Synod Vote which failed to vote in women Bishops. On the way down to Ebsay, Kate and I were teasing her that there would be folk looking for her autograph. As it happened we were not far off!! Having finished a nice bowl of soup and fortified our selves for shopping Suddenly there was a great cry of
"OHHH you were on the telly last night!"
Seems the eagle eyed shop assistant not only remembered Caroline from the
ITV News Item
but having seen it the previous night remembered that she was a customer. Oh well Kate and I shall just have to be celebrity groupies ..~snickers~